HEART, IMAGINATION AND KNOWLEDGE
THE CHEF GRZEGORZ FIC

The heart of Albertina lies in its kitchen that is composed of a team of gifted cooks led by the chef and co-owner Grzegorz Fic. During 15 years of professional career, he has gained experience in prestigious restaurants and boutique hotels in Krakow, collaborating simultaneously with partner restaurants in Rome, Vienna, Cologne and also in Paris in Hotel Balzac with Pierre Gagnaire in his 3-Michelin starred restaurant.
Knowledge and imagination, continuously developed because of his passion, unceasingly propel him to search in this vast culinary world for offbeat combinations and bring a new dimension to well-known flavours. Member of the prestigious Chefs' Club Foundation, which contains the most important chefs in Poland, passionate hunter, member of the elite Polish Hunting Association – it should come as no surprise that Albertina's original menu regularly features game, which, together with seafood, provides him with a true inspiration…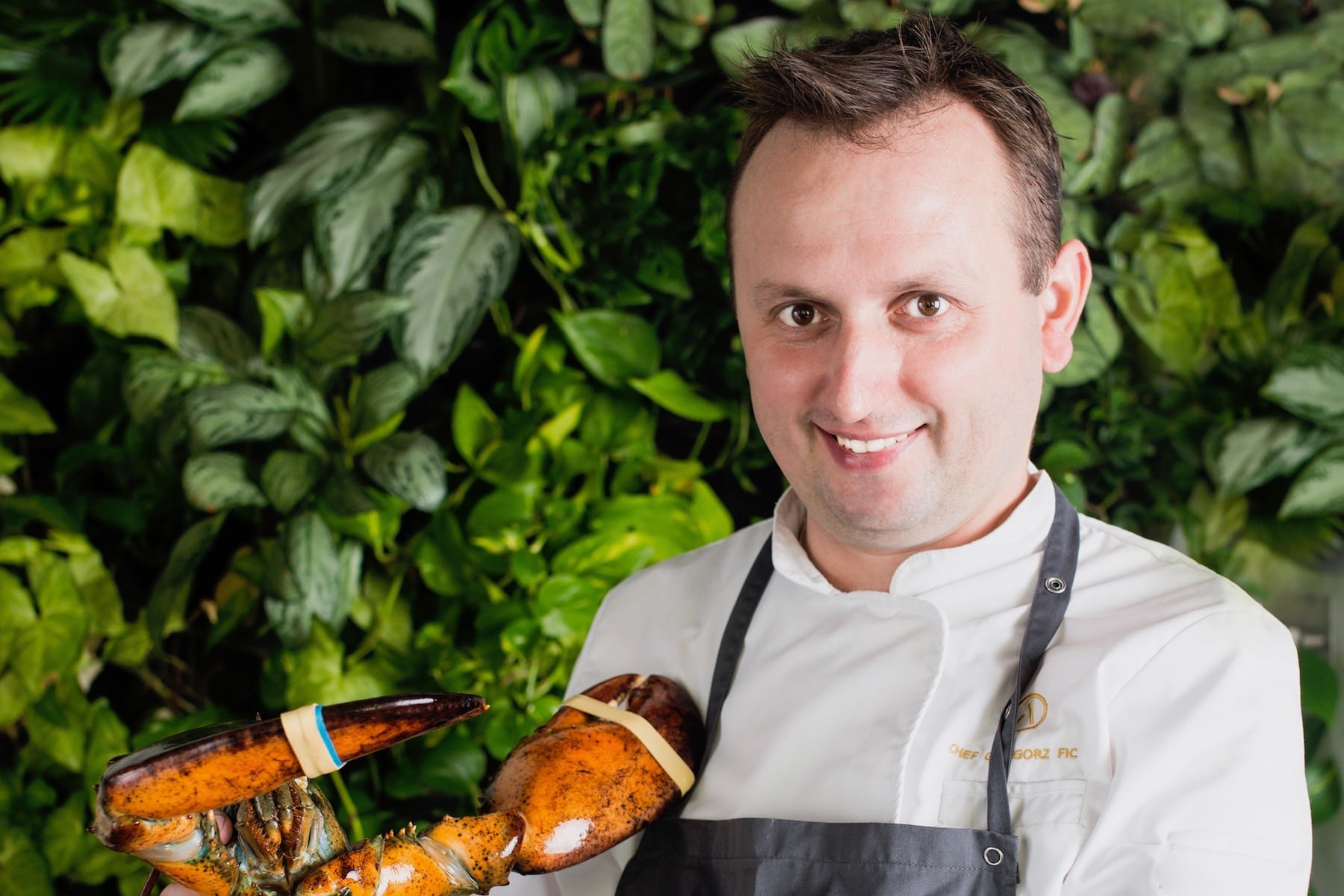 SEASONAL DISHES WITH INTERNATIONAL INFLUENCES
GRZEGORZ FIC & HIS TEAM

After years of professional activity and dreaming of his own restaurant, he finally assembled a strong team of cooks, with whom he carried out numerous projects, including creating dishes for over ten presidents from all over the world and many royal couples, as well as important persons from business, show business, and politics.
In his original menu for Albertina, the experienced and creative Grzegorz Fic tastefully combines contemporary Polish cuisine with elements of Mediterranean flavours. The menu is based on fresh, seasonal products delivered mostly by local farmers, such as the Ojców or Zawoja's trout, natural hams, or butter and cream produced in line with the slow food philosophy. The mission he and his team have consistently pursued consists in providing guests with unforgettable pleasure.
FRESH LOBSTERS IN KRAKOW – REALLY?
OCEAN AT THE FOOTSTEP OF THE WAWEL HILL.