The Best
FINE DINING EXPERIENCE
Despite the central location at the junction of Dominikańska and Poselska streets in Kraków Old Town, Albertina proves an ideal place for romantic dinner, private parties, intimate business meetings, wine workshops, and tastings of marvellous cuisine and wine. Bright, elegant, and spacious minimalistic interiors, as well as subtle music create a perfect background that does not distract attention from what is most important.
Established in April 2016, after only half a year of operation Albertina Restaurant & Wine has been awarded with 1 cap of the yellow guide Gault & Millau 2016 and 2 caps in 2017, as well as featured in Petit Fute 2017 guide, and also in Luxury Travel Guide with Wine & Gastronomic Excellence Award of the Year 2017, in Local-Life's guide (11th Annual Best Places Awards 2016 – Kraków BEST PLACE 2016), and in WINO magazine, among 10 Polish restaurants with excellent wine menus..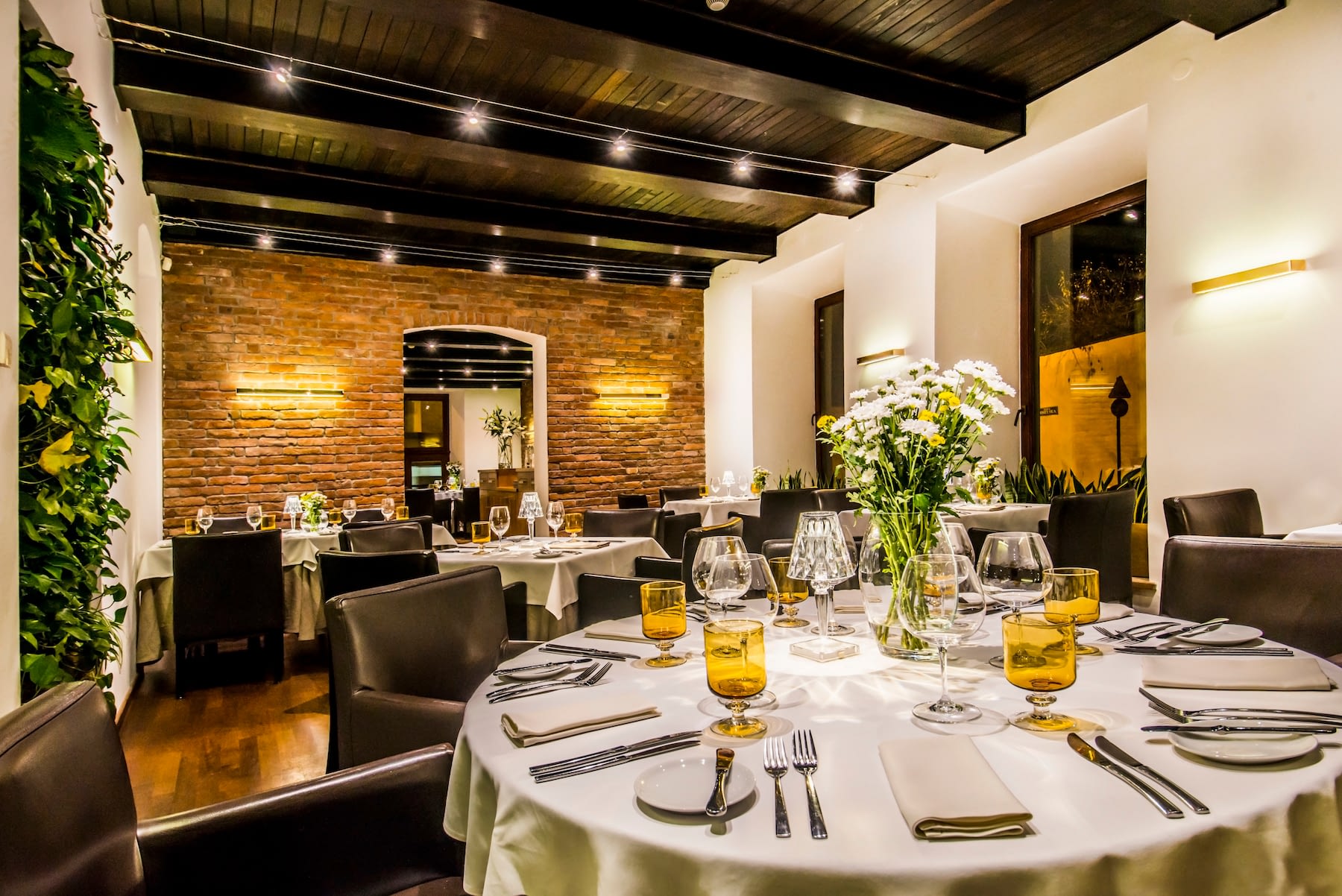 REGIONAL, SEASONAL AND FRESH
POLISH CUISINE IN KRAKOW
Excited to visit new place and experience local cuisine and polish wine? Albertina cherish traditional recipes along modern dishes based on latest culinary trends. The Chef Grzegorz Fic is aficionado of Mediterranean cuisine, and passionate hunter. This is why the menu includes such offbeat combinations – boar, as well as roe and red deer garnished with aromatic vegetables and spices. The Chef can skilfully mix traditional meat with Mediterranean cuisine, oysters with red deer, octopus with homemade trout sausage, and lobster with Oscypek traditional smoked sheep cheese.
The exceptional attractiveness of the venue is due to the owned professional live seafood tank full of fresh lobsters and oysters, and the largest Enomatic® wine dispenser system in Poland. The restaurant holds an open kitchen that allows to supervise the work of the whole team. Also mutual cooking activities are available at a special request..
WINERY WITH POLISH WINES
CHARMING ATMOSPHERE
Albertina offers its guests 100 seats – 50 in the restaurant area, and 50 in the atmospheric winery located in the cellar – a perfect spot for wine lovers. Accessible from the restaurant floor, the winery has a separate entrance from Poselska street, and what is most important – it offers Enomatic® system with 32 wines available by the glass every day. Albertina entails also excellent and professional waiter service, willing and motivated to prepare for you such events as:
Private dinners,
Lunches and dinners for groups,
Business meetings,
Banquets and cocktail parties,
Wedding receptions and other occasional meetings,
Conferences,
Wine tasting and cyclic wine workshops.